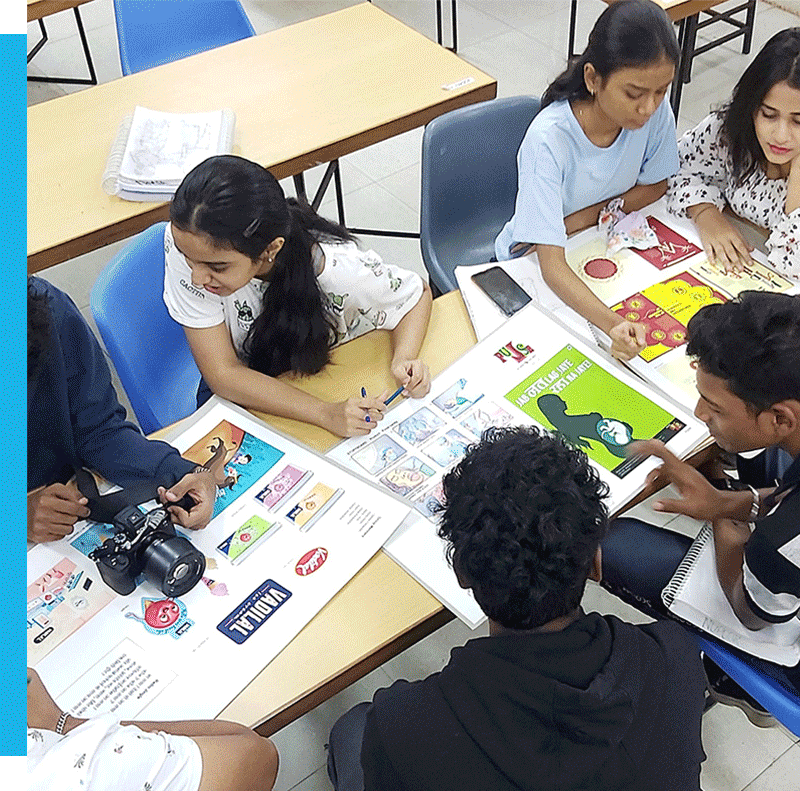 In our increasingly visual world, we need to present ideas in an expressive, engaging context to attract audiences to our products, brands and causes.
L. S. Raheja School of Arts' Applied Art Program exposes you to the power of exceptional design and its ability to reduce complexity, spark innovation, and drive results.
We are the symbol of modern learning and a creative melting pot of students and brilliant minds that come from all over India. Here, you get a modern and advanced education and you will be part of a group of professionals that will become your second family. Our lessons are taught with traditional as well modern methods in order to develop a holistic understanding of creativity and the design process as per industry needs.
This is a 3 year program which gives the students an in-depth insight into the ingenious macrocosm of art.
We also have the MSBSDE program – a 2 year Diploma in Applied Art
Career Options: Graphic Designer, Visualiser, Art Director, User Experience Designer, Multimedia Artist, Animator, Freelancer
Our educational case studies offer real-world solutions about how we clinically transform young & bright minds.